At Springfield Florist, our boutique shop stocks more than just flowers. You can pop in between 9am and 5pm, Monday to Saturday to buy gifts, photo frames, decorative homeware, cards and jewellery. Either buy them alone, or we are happy to include any of these items with your flower order for delivery.
We stock a variety of gift and homeware brands, including Parlane, Gisela Graham, One World, Retreat, Joma Jewellery and East of India. You will also find greetings cards by Caroline Gardner, Five Dollar Shake, Belly button Designs, Bexy Boo and Toasted Crumpet to name a few.
Whether you are looking for a gift for your Mum or Dad, Husband or Wife, we have so much for you to browse through. From tealights to vases, photo frames to bracelets, we've got you covered! And not to forget, gift wrap and tags, including some unique porcelain tags from East of India with lovely quotes and sayings on them.
If you are looking for a New Baby gift, we stock teddy bears and keepsakes such as memory boxes and plaques.
Joma Jewellery


The popular Joma Jewellery range oozes sentiment and all comes with a 1-year guarantee. The bracelets each come presented on a little card with sweet sentiments, such as 'Marvellous Mum' or 'A Wee Thank You: this silver bow I give to you to help me say a wee thank you'. There are bracelets marking particular occasions, such as a Birthday or First Holy Communion, and also for Good Luck or gifts for your Bridesmaids and Flower Girls.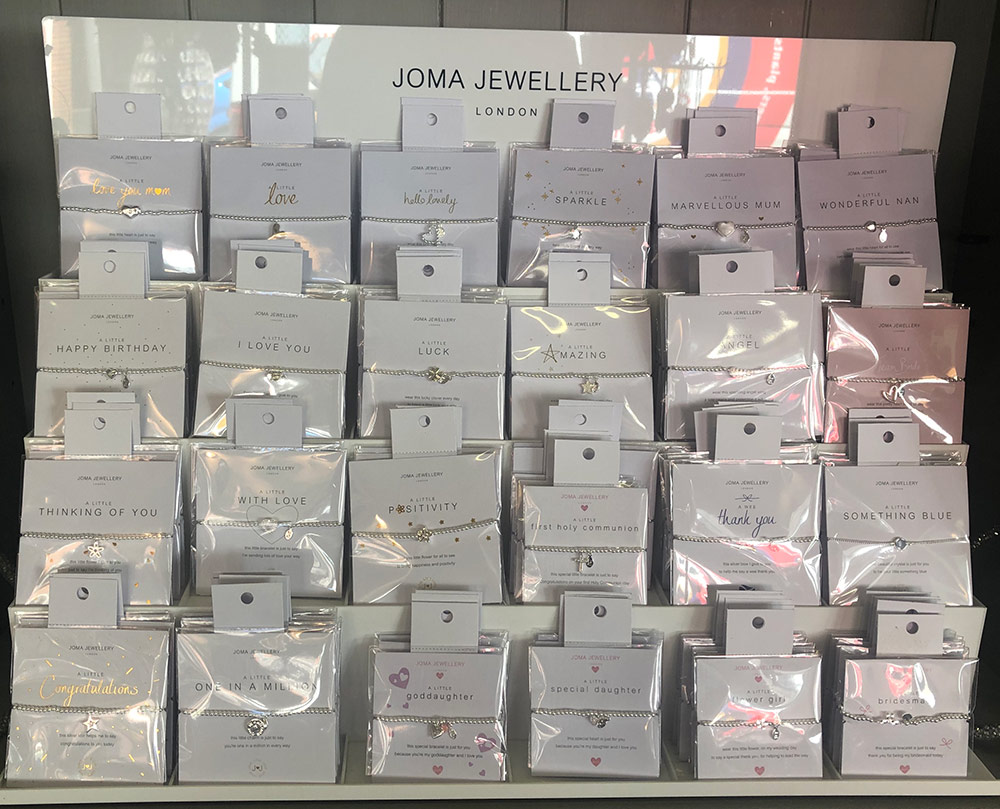 Gisela Graham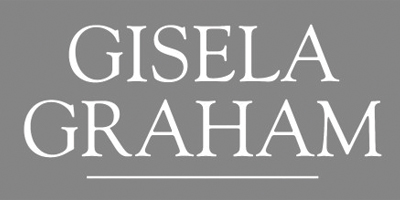 With gifts and seasonal home decorations for every occasion from Weddings to Christenings, Christmas to Easter, Gisela Graham is one of Europe's leading design companies. Whether you are looking for quirky, country, classic, sweet, retro or nostalgic, Gisela Graham offers designs to suit all tastes.
Five Dollar Shake


Each and every card by Five Dollar Shake is handmade. What's more, the card is from sustainable and renewable forests and each envelope is FSC approved.
Their luxury greetings cards include little flourishes such as crystals, sequins and bows, all sourced from around the globe. The range includes birthday cards, wedding and baby cards and thank you cards.
Bexy Boo
The multi award-winning Bexy Boo also create unique cards that are lovingly finished by hand in the UK. Their 'Forkies' and 'Lolly Lush Pops' are particularly fun!
Visit our Boutique Florist Shop on Mousham Street, Chelmsford
If you are looking for the perfect gift, stop by our shop for a browse Monday to Saturday.  If you would like to order a card or gift to accompany your online floral order, then just give us a call on 01245 264 566 – we're always happy to help!